Welcome to your Old Stratford School Association, better known as OSSA.
OSSA is run by a committee, currently with 16 members, including a Chair, Secretary and a Treasurer. The Committee is a group of parent volunteers whose children attend our school.
Together we hold four meetings per year, plus an AGM, where we plan the fund raising events for the year. Together, with the Head Teacher, we decide how the funds raised are spent ensuring that all of the children benefit.
How does OSSA spend your money?
So far we have used your kind donations to buy...
Trim Trail activity in the play ground

Library books

T-Shirts and Leaving books for Year 6

Laptops

School trips

PE Equipment

Renovations in our Early Years area
What are we proposing next?
Refurbishment of the Mobile unit (spare class room)

Furniture for the new reception area of the school

New books, shelving and additional desk space within the new Library
How can you influence where the funds are spent?
OSSA's meetings are held at the school and are open to all parents / carers. Please feel free to turn up and voice your ideas.
Our next meeting will be on Monday May 8th at 7pm.
How can you help with fundraising?
Volunteering:
We are always in need of another pair of hands. These events can not run without the support of the volunteers.
A few hours volunteered across different events can make all the difference.
Employment Match Funding / Volunteer Leave:
OSSA is a registered charity and therefore is eligible for Match Funding or Volunteer Leave which are company lead benefits.
Match Funding really helps boost our event takings!

Volunteer Leave schemes involve paid day(s) from work to prepare for an event.
If you are able to support in anyway please get in touch through the Head email address.
Online Shopping with Easyfundraising:
If you do your shopping online, you can help raise extra funds for Old Stratford School Association at no extra cost to yourself. Just register your details at the following:
Our fund raising events...
Thank you to everyone who joined us for our Quiz Night.
Team "The Reigning Champions" retained their win from last year, taking home the most sought after trophy in the village!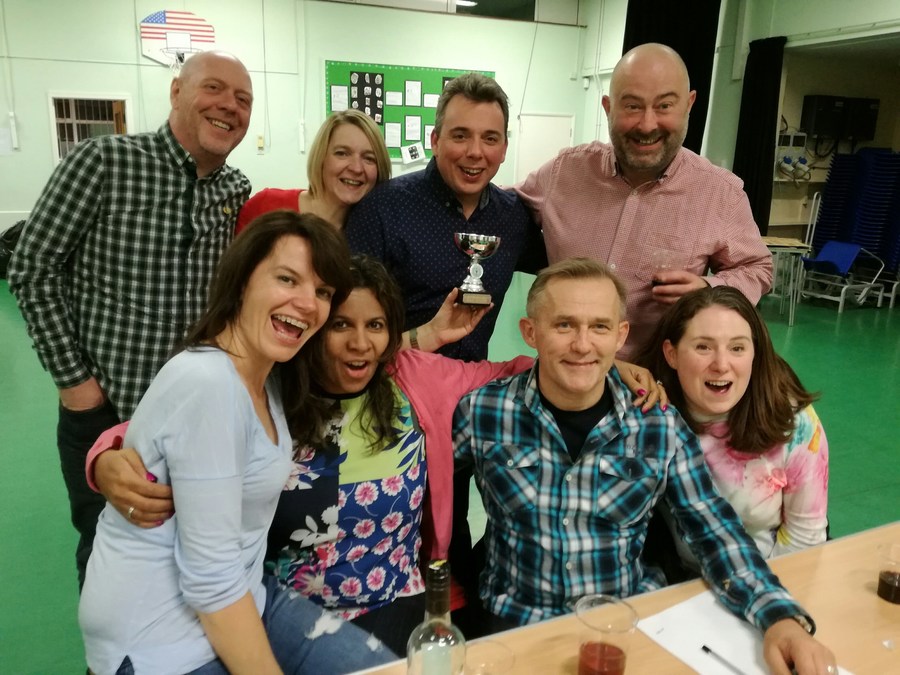 Here are our next events:
Disco - Friday May19th
Summer Fete - Friday July14th
Disco - Friday October 13th
Christmas Fete - TBC
Recent communications from OSSA
If you want to get name label stickers please use the following link so that OSSA can get 30% commission (the code is 14887 if the order page asks you to enter it):
Do you have any good quality uniform that your child/children has grown out of? If so, you are welcome to donate it to OSSA. We currently have some new and nearly new uniform pieces that are available to purchase. OSSA will be holding a stall selling such items soon so keep your eyes peeled for details. If you need any uniform in the meantime, please speak to Mrs Carter in the school office. For all other school uniform information, please click here: http://www.oldstratfordschool.org.uk/school-office/school-uniform